Edyta Skoczyńska - Partner, President of Management Board
Edyta Skoczyńska is a graduate from Warsaw School of Economics (Marketing and Management). She has also completed post-graduate studies in financial and managerial accounting. She specializes in M&A transactions as well as corporate restructuring and finance.
Edyta Skoczyńska has over 20 years of experience in investment banking and management consulting. She started her career on Warsaw Stock Exchange and later worked for Erste Investment, an investment arm of the Austrian Erste Bank. In 1999 she joined EVIP Business Consulting Group. As Managing Director of EVIP Capital, she has been responsible for M&A projects, capital group structuring and IPOs.
Since 2006 she has been managing Carnelian Partners as President of the Management Board and Partner.
Her experience includes execution of numerous M&A transactions and privatization processes. Among others, she has assisted Federal Mogul Corporation and Pharmacia & Upjohn in their acquisition projects in Poland. She has also supervised privatization process of Polish Steel Mills being the head of negotiation team, as well as acquisition projects in TSL sector for PEKAES S.A., one of the largest Polish trucking and logistics company. She has prepared and accomplished serious of M&A deals on domectic and foreign markets for ASM Group, one the leaders of sales and outsourcing support services as well as conducted numerous due diligence and valuations of potential acquisition targets for one the largest IT companies in Poland.
She has executed complex restructuring and capital group transformations in shipyard, construction, metallurgic and railway sectors including, among others, the most complex investment project in Poland "Jedność" Pipe Mill. Clients in corporate restructuring and value based management projects include also: Kamsoft S.A. (IT), ECO S.A. (heating industry), Elsta Sp. z o.o. (electrical engineering).
She is a co-author of "The New City of Gdańsk concept" – the largest real estate concept ever executed in Poland, also involved in negotiations with financial investor to acquire funding for the above project. In the field of fund raising she was responsible, among others, for the bond issue by the companies in pharmaceutical and financial services sectors.
Her personal interests and activities include modern literature, photography and hiking. She is a fun of Bieszczady mountains.
Marek Roman – Senior Partner
Marek Roman holds a graduate degree in physics from Warsaw University, as well as PhD on non-linear optics. Certified Management Consultant in the area of strategy consulting licensed by the Institute of Management Consultancy in London. He specializes in building shareholder value and competitive advantage of corporations, as well as providing complex M&A transactions.
Marek Roman is a co-inventor of modern business consulting in Poland. He was a co-founder and long-term Managing Partner of EVIP Business Consulting Group, one of the first domestic professional consulting organisation. In 2006 Marek Roman joint Carnelian Partners as a Senior Partner.
For many years he had acted as investment plenipotentiary of Coca-Cola in Poland. For over 22 years he also has been a supervisory board member of Quarzwerke Gruppe companies in Poland.
Since late nineties until now he has executed multiple most complex investment and M&A projects in Poland, including, among others, a revitalization concept for Gdynia and Gdańsk Shipyards and restructuring program for Polish steel sector. He has also led restructuring and ownership transformation processes and business efficiency increase projects in numerous companies from distilling, furniture, automotive, construction and mining sector.
Currently, activities of Marek Roman are focused on domestic and cross border M&A transactions, including assistance in investment processes of Polish entrepreneurs on German markets, as well as introducing value based management and corporate restructuring to big Polish corporations.
He spends his limited free time skiing and windsurfing. He's passionate about visiting famous architectural monuments.
We have conducted several dozen transactions at the range between a few millions up to several hundred million Euro, both on the Polish and foreign markets.
A list of selected cases below presents our competences and experience in the field of M&A as well as strategic and financial advisory.

Corporate restructuring of the capital group
Identification, due diligence and valuation of several acquisition targets
Pre IPO analysis of selected Kamsoft Group projects

Asset disposal and divestiture of subsidiary
Financial restructuring of SBU

Preparation of the company for private placement
Shareholder value building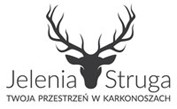 Financial restructuring
Development of value-based management system

Acquisition of two companies in Italy
Identification, due diligence and preparation of acquisition of several targets in Poland and Hungary

Group restructuring and new organizational structure development
Implementation of value-based management system


Valuation and due diligence of Huta Pokój and its subsidiaries
Spin off study and business plan for a group of assets

Development of a new strategy for TFS company
Preparation and implementation of restructuring plan for pipe production facility WRJ
Valuation and preparation of sale of majority stake in pipe production company WRA

Acquisition of sand mines in Poland
Support in building a development strategy for the Polish market

Takeover of Eko Park joint-stock company
Development of strategic investment alternatives

Preparation of consolidation strategy for PAK power plant and coal mine
Financial advisory in fund raising for a new power plant Pątnów II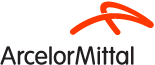 Merger of four steel mills (PHS)
Financial restructuring of PHS
Privatisation of PHS
ADDRESS
Carnelian Partners Sp. z o.o.
ul. Grzybowska 87
00-844 Warszawa